Our road trip began smoothly, but after two nights of quietly sleeping at highway rest stops, we were ready for the government-owned lands of the west. Maps showed the sprawling Medicine Bow National Forest encroaching on I-80, and a small chunk of it began shortly after Cheyenne. It was a breeze to find out that the area near Vedauwoo allowed for dispersed camping, and was van accessible. We arrived late, after dark, and discovered the pleasure of driving this vehicle over the most serious washboard roads that I have ever seen/heard/felt. The van rattled and vibrated as if it were a pile of bones on the drive in, but we only had to go a few miles before finding a wonderful spot. The land was busy with lots of tents, RV's and trucks making use of the dispersed camping.
On a side note, as you know, we absolutely love road trips. Exploring the open road at your own pace is just so much fun! We have got a few more journeys planned this year, but if there is one place that we have not yet organized but would love to visit, it would have to be Iceland. Some friends of ours have just got back from a couple of weeks vacation to Iceland and they had such an awesome time that they have inspired us to do the same. Although we would not be able to take our van with us, I know that when it comes down to hiring rental cars iceland has some fantastic options. Have you got any road trips planned soon? Let us know as we adore hearing about your adventures.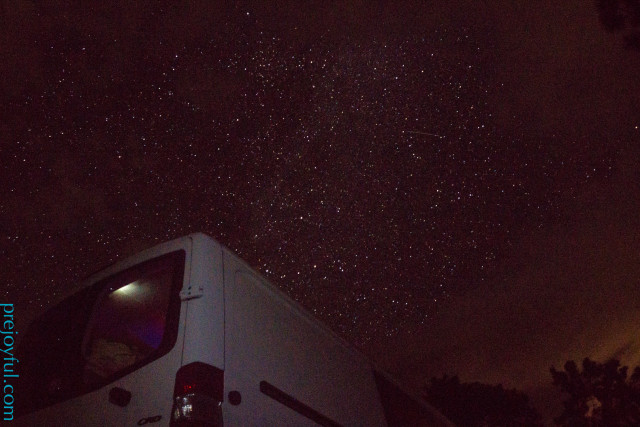 Anyway, we camped in Vedauwoo at the height of the Perseids Meteor Shower. We ate a late dinner around the van, then sat and watched the night sky for over two hours. We counted numerous shooting stars, and ogled the crystal clear view of the Milky Way. It is a far cry from our DC homes. (#homeiswhereyouparkit)

We woke in the morning to an amazing view of wild rock formations. Our van was parked between multiple small rock statues, and the view overlooked a mountainous pile of rocks that just begged to be climbed. We walked around and found simple approach to the top of To the Moon Alice formation. Joffrey bouldered around at the top and we took in all the inspiring looking climbing that Vedauwoo holds. The rock here was so abrasive that your shoes stuck easily but it would tear up your hands at the slightest slip.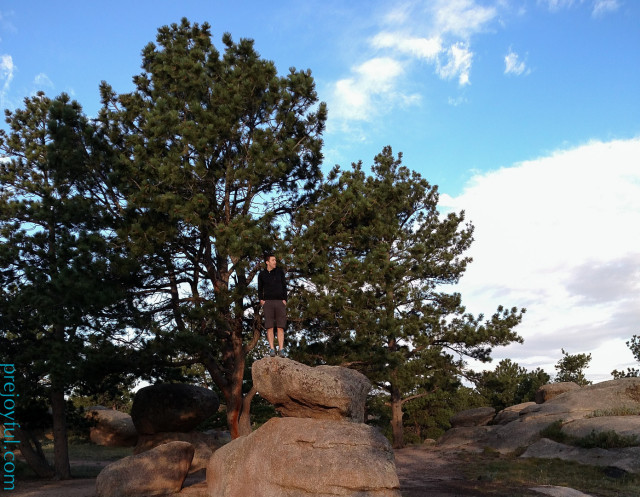 We had a short time before we had to hit the road again, so we found some climbs in the 5.4 range on Mountain Project. The first we tried was a very short crack climb (Casual Corner Junior, East LA, rated at 5.3). When we finally found the pitch we almost decided it wasn't worth it based simply on the height… and we were right. It was a strange crack (not a nice hand crack like the description stated), too short to enjoy, and I hated every minute of it (I also have a lot to learn about crack climbing?). We moved on, but I wasn't feeling very confident and still didn't want to risk trying something too challenging.
We headed over to the more popular Nautilus formation, and found another short rock called "Practice Slab". We climbed both Etudes – Etude for the Left hand and Etude for the Right Hand (both 5.5, newly bolted sport routes). While being small, short routes these were fun slabby climbs for me. Though 5.5 was an overrating of both. Getting off the ground was more challenging than the rest of the climb combined. Joffrey was not particularly impressed.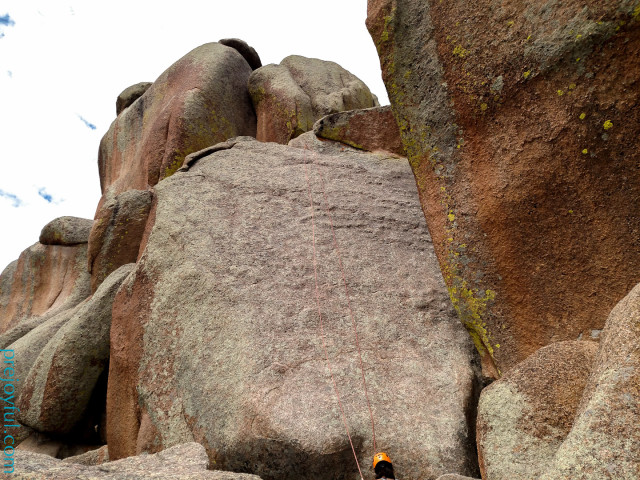 Overall, the rock and maze-like quality of the Vedauwoo's formations made us want to stay. We did find a lot of trash from drive in car campers and others. LNT has a ways to go to keep educating the general public about proper waste disposal, trash and otherwise. We picked mediocre climbs to try, but we loved hiking the rocks. This would be a great place to spend numerous days just carrying around a crash pad. We didn't get to explore the best or brightest of Vedauwoo's climbing, and we would love to get back to spend more time exploring.