Each spring, Annie's father harvests hundreds of gallons of maple sap, and boils it down to make maple syrup. This sugaring process takes plenty of time and tools, and this year, he wanted to expand his operation. Annie and I had the joy of helping raise a new barn/sugaring house last – all timber frame. This March, we went up for the inaugural Sugaring Party at the new Sugaring House. This was a while ago now, but I'm just finally getting around to creating a decent photo-management system and photo editing workflow, so here are some pictures.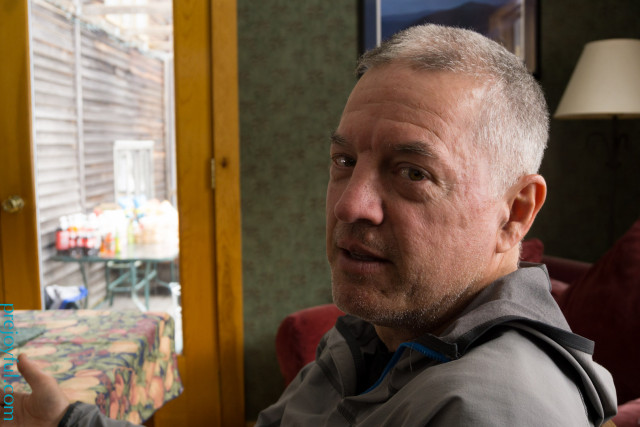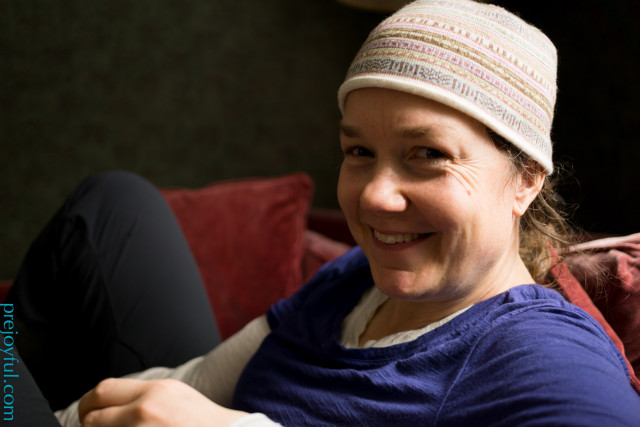 Friends Dave and Shelley were there.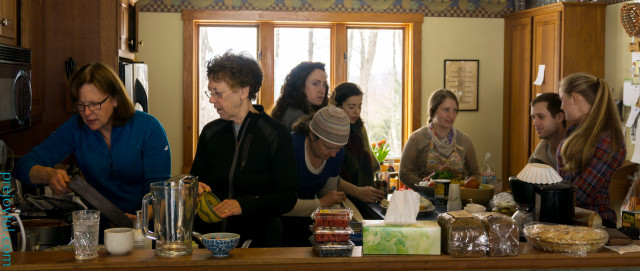 The kitchen was a bustle.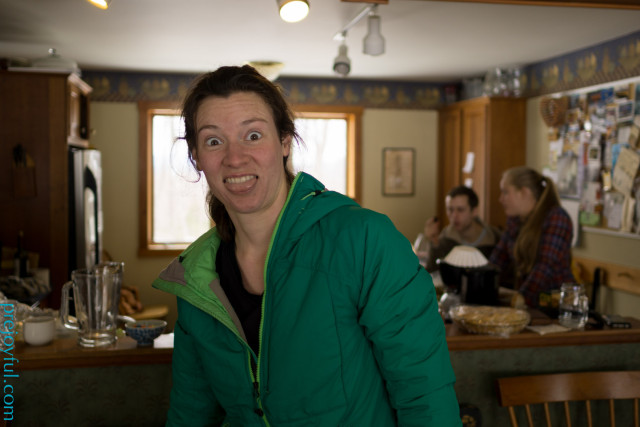 Annie was in good form.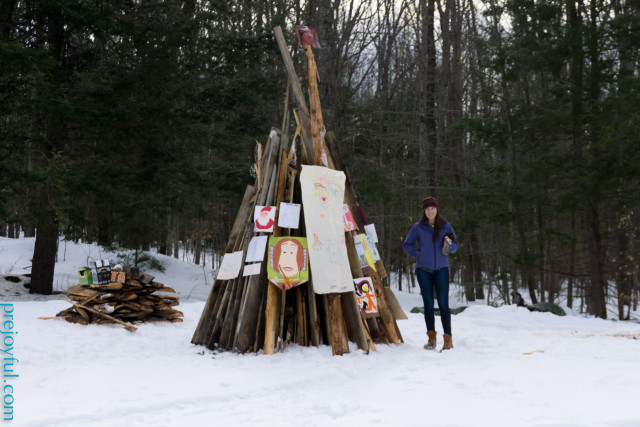 There was a bonfire, which Annie's sister decorated with her old elementary school art.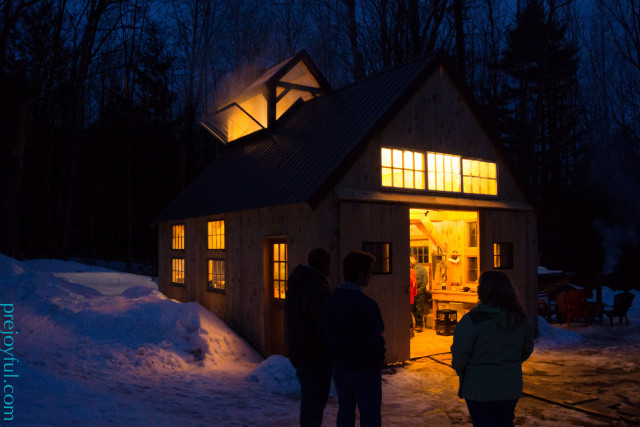 The sugar house was aglow.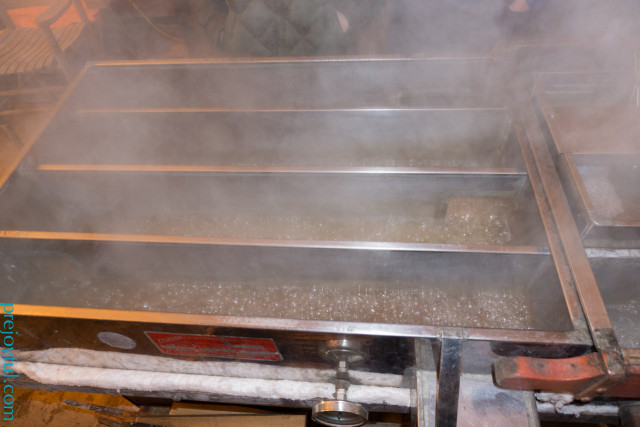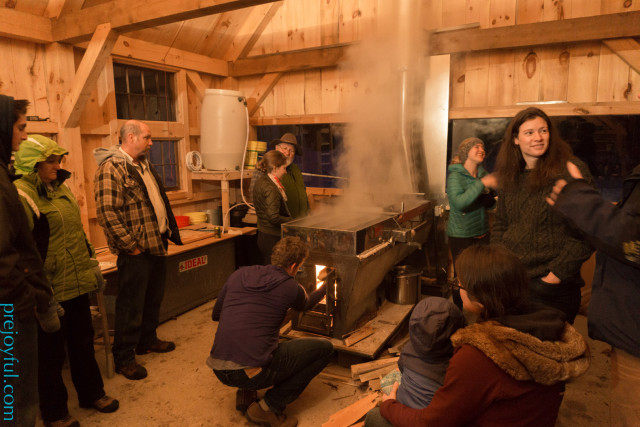 The sugaring operation.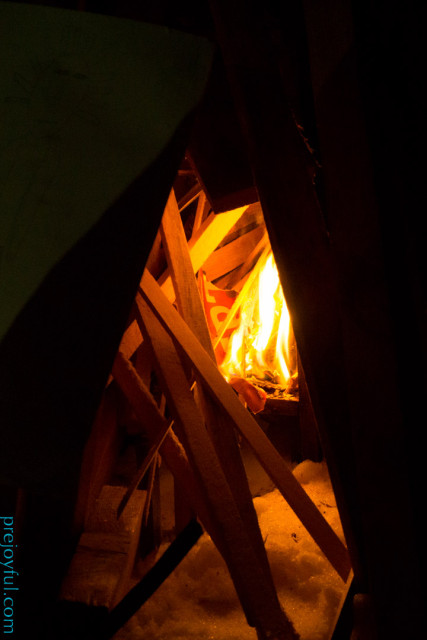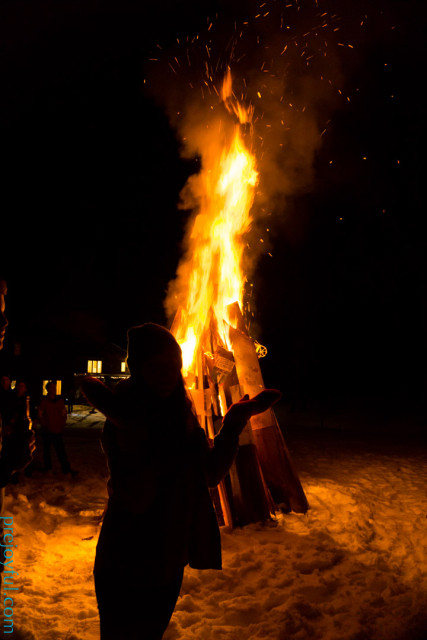 Lit with a single match, the fire soon blazed.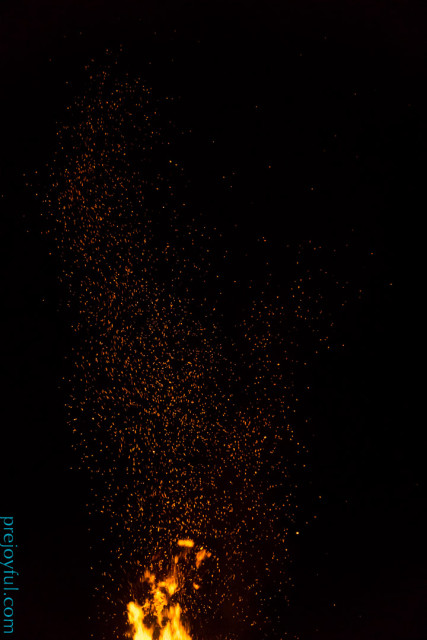 The party went on into the night until the bonfire burned down, and the stars twinkled in the frosty night.